25 March 2009
aft 14 days i'll get to see the most beautiful scenery on earth.hopeing that u'll get to see it with me and holding on to what we had once hold on before.
thou i know aft the trip im gonna miss alot of lessons but it cant compare how much i'll be missing you too.
i dont know what will happen aft this trip but im praying for the good.
tsk
breaking identity

alrights.aft tmr im goneeeeeeeeeee.for good

anw past few days was a tiring one for me.cause i kept eating med and caused me to feel damn drowsy durg lesson.had to force open my big big eyes to be attentive and thats damn torturing :/
monday morning assembly was a paiseh one cause ebc girls being called out and stand infront to show our face.P called us sweet lill lady infront of the whole sch and now my classmates is disturbing me :S hah.
tues had gear check aft sch and i realised my bag aint as full as others. was kinda worried that i may miss out sth impt to bring and hopefully that wont happen.
this morning was being called out again and had meetin with P.prayed tgt and talk about new interview. i was super duper suay to lose the stupid ohyabehyasom and i had to be interviewed by the newpaper-.-

in 14days time we will be reaching our goal and get to see the most beautiful scenery on earth.
awaits~



alright pics time!
best+tiring time i had with ebc mates(: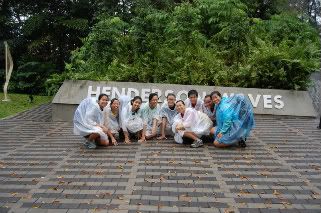 trekking at mt faber when it was rainin like cats n dogs


nice place at mt faber!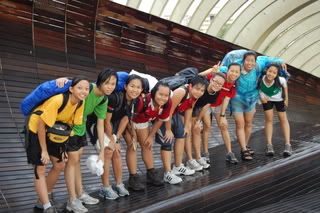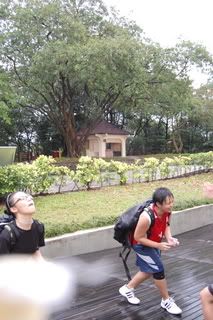 me and wt trying to catch e food with our mouth haha


playing stupid games durg training agn.hah


the long long long stairs we had to climb durg bukit timah hill trg :(


day 1 endurance camp...


camp! on our journey walkin to sembawang from sch with yijun joining us at the right side!lol


exhausted ms tay aft the long walk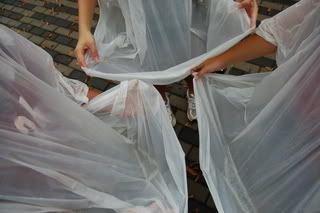 as doing treks is v boring due to we will be walkin walkin and walking.
so me yuki and wenting use our raincoat to collect water and splash at each other to have fun!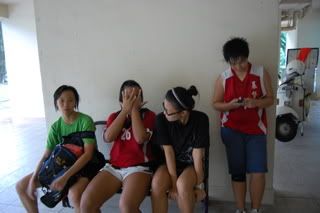 how we look like aft climbing 25 storey high blk-.-
tiring leh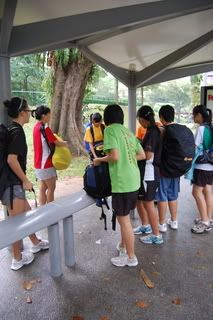 preparing for trg(:
day two of camp.....
while we were suppose to watch mt everest video aft our morning run we ended up...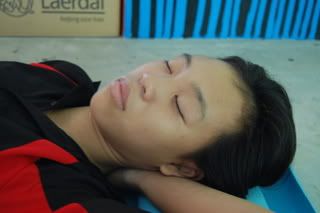 cheryl dozed off!!


i trying my best not to slp and cherry is awake cause she slept aft we finish running-.-"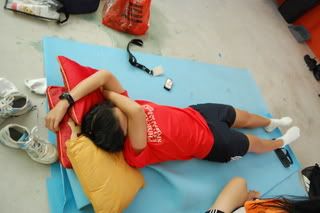 no doubts,thats ms tay and shes asleep too!

march holiday vaccination...


me and wenting havin chem "lesson" while waitin at tan tock seng hospital


listening how many jabs we will be taking.hahaha

thats all peeps.wont be updating till im back in a piece(:
ciaos and takecare!
i know that i care about you ... at 20:09