28 March 2010
have i ever told you that waking up is a nightmare?
i wanted to blog ytd but i was too lazy to do so. decided to blog today cause i really miss us.
it was 27march ytd. one year ago, we set off to nepal as a team of 10 girls, having a common goal which is to reach the EBC for the 18 days trip.
i miss the trip,which is filled with excitement,joy,laughter,pain,sadness and even tears.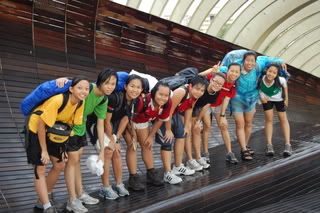 not forgetting, i also miss another team which im sure that i wont forget about them in this whole lifetime.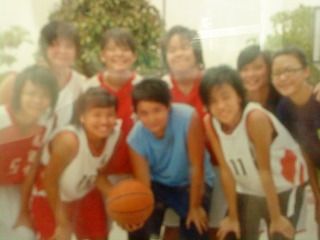 (super blur cause i took from notice board)
wanted to upload more pic of e team but im sure everyone will kill me cause got super glam& our LONG HAIR photos. hahah
alright back to blog. i want to buy new phone next monthhhhhh.cant wait cant wait.
talking abt phone. i did real stupid stuffs in mac last night with hy&jx. accidently threw my phone in mac then it flew quite high and landed aft 2 secs into 3 separate pieces(battery,cover&phone) everyone looking at us and its real stupid.played a game and i did 3 forfeits(super suay),called some guys and said stupid things-.-
alright i gotta back to reality, byeeeee
i cant hold on any longer
i know that i care about you ... at 16:05